Revitalize your 2021 content creation in 3 steps
Jan 08, 2021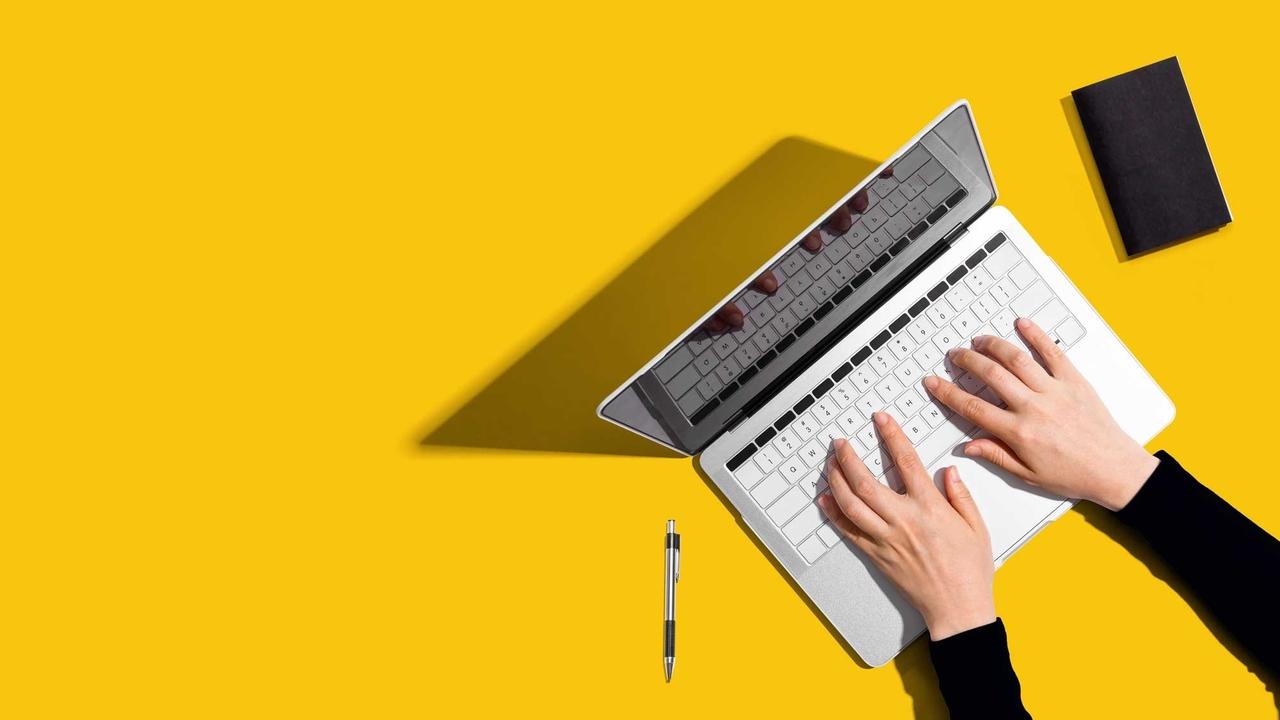 Samantha Reid Aviña | Gallery Design Studio Editor + Copywriter
Struggling with content creation? After 2020, most content creators are feeling overwhelmed and burnt out. That's why we want to share our top 3 steps for getting out of your head and into the creative process.
THE CHALLENGE
We know content marketing can provide substantially more leads than outbound marketing, but despite its clear advantages, only about 10% of the average marketing budget is devoted to content marketing. That's a lot to do without much support.
And although a majority of companies—73%—have assigned an employee "to monitor content creation", every marketer we talk to seems to need just one thing: more time. Unfortunately, we can't make more time but we can help you make better use of the time you do have.
3 STEP GAME PLAN
At Gallery Design Studio we like to keep things simple. Here are our 3 straightforward steps (to be conducted in order) to get off on the right foot with your 2021 content creation.
Step 1: Audit
Audit your ideal customer frequently
Although obvious for marketing, in our experience this step is often the most overlooked. Over time it's easy to get buried in the work itself and get detached from who it is you are trying to serve if you don't keep them top of mind.
Go beyond superficial data such as marital status and gender, and add deeper, more meaningful information such as:
What are their day-to-day struggles?

What are they currently doing to solve their biggest frustration?

How would your customer

feel

, if this frustration was resolved?

Is your ideal customer still the same group of people?
If you are not in direct contact with your customers, ask your sales teams or customer success team to help you answer these questions. We strongly recommend you document these answers about your ideal customer.
Feel free to make a copy of The Ideal Customer Questionnaire to help you gain clarity on who you are writing content for and have an easy document to share with the rest of your content creation team (more on that in step 3).
Note: If you are following an Account-Based Marketing strategy, ideally you'll want to fill out this 1-page questionnaire for all leads in each of your target accounts in order to build better, personalized content for them.
Audit your biggest successes and failures
What content succeeded or failed and why? Don't just look at the data, also make notes on specifics like content type, layout and design, and delivery method.
As you go, try to create an inventory list for easy referral and repurposing later. This step can be done alone, but it's also very helpful to do this with your team or creative partners or at least share your results.
Step 2: Plan
Block time on your calendar for uninterrupted focus time to make a high-level game plan.
What content will be going out each month? Quarter?

When does that content need to be ready and approved?

Planning includes understanding the time and resources truly needed for a project and communicating those needs to your management. A real plan fits your budget and your available time. Speaking of your available time...
Step 3: Delegate
Increase your personal productivity by offloading your extra tasks. Feeling overloaded can "decrease productivity by 68% in employees who feel they do not have enough hours in the day to complete their tasks."
If you're a small marketing team this step could look like engaging an outside creative partner or freelance help. Of the 92% of marketers creating content in-house, half of them outsource at least a few projects. Only 25% of marketers do all content creation internally. If you're considering outsourcing, you might start with the most popular outsourced categories: writing and design. Written and visual content are among the content types most frequently generated externally because the projects can be time-consuming and require creative and technical expertise.
However, a lot of our clients struggle simply to communicate with their internal team what kind of help they need. Delegating is kind of like a muscle - it can take practice to build up.
Part of the delegation communication struggle is that you might not be providing enough context to folks helping you with your content creation process. Remember that questionnaire from Step 1? Time to share it! Circulate this short questionnaire when delegating to creative teams to ensure they fully understand who they are speaking to when writing/designing. Give them the context they need to create useful content that speaks to your target audience.
Still have your detailed plan from Step 2? It's your guide for delegating. Not used to delegating and unsure who you can trust to execute your vision? Start small and always be clear. You can check-in frequently as you teach your team or partners what you want and then check in less and less as they learn to meet your expectations.
BOTTOM LINE
Our clients continually tell us how overwhelmed they are trying to juggle day-to-day content creation with a long-term strategy. And we get it! That's why we put these 3 straightforward tips together.
These actions can do more than just help you jumpstart this year. Schedule regular times throughout the year to audit, plan, and delegate.
Remember:
Audit to understand your audience and create a content inventory.
Plan to layout the necessary time for granular content creation and iterations.
Delegate to free up your time and for more consistent content.
When it comes to marketing, it's nearly impossible to do it all yourself. (Although we see you trying, and we are cheering for you!)
Want to know our number 1 resolution this year? Take a deep breath, and don't skimp on step 3.
Need help strategizing and planning content? Check out our content strategy training: https://www.gallerydesignstudio.com/roadmap
ABOUT THE WRITER
Samantha is a copywriter at Gallery Design Studio. Samantha is passionate about using precise and evocative messaging to connect with clients. She has written for journals, online publications, and blogs.